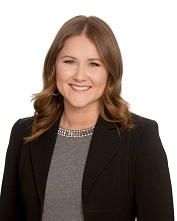 Amanda Pereira, Realtor

Being a Livermore native,I have had the pleasure of watching our quaint, small farm town grow into the prosperous city it is today. Being the daughter of a local general contractor, joining the real estate business after graduating from Arizona State University was a no brainer. I was very eager to join and work with Gina, and begin to learn the business and the local market.

I grew up in South Livermore and attended both Sunset Elementary School and Granada High School. I loved growing up in Livermore, so I was more than excited to move home and begin working. I am energetic and I take what I do very seriously.
Professionalism and determination define me. I have the drive and enthusiasm to help my clients reach all of their goals and I pride myself on the excellent service Gina and I provide.