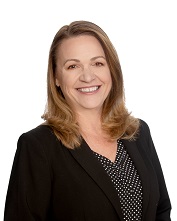 Gina Huggins, Realtor

Over the past 18 years as a full time real estate broker associate, we have closed over 80 million dollars in residential real estate transactions and have consistently provided our clients with top notch service and professionalism. We do not have a pre-designed plan to sell your home. In fact, we take the time to listen to your goals, address your concerns, and utilize our experience and knowledge of the area and current real estate market to develop a customized and personal plan to market and sell your home for the best price obtainable. We never forget during the process that it is your home. We are committed to the highest standard of professionalism, service, and integrity. Our primary goal is to represent our client's best interest while maintaining these standards.
Our clients work directly with us, rather than a team of assistants, and our main priority is to be accessible to our clients at all times for any questions or concerns. We have resided in the Livermore Valley for over 4 decades and we are well connected with the real estate community. This provides our clients an even higher advantage of selling their homes at the highest possible price with the least amount of stress. Our overall goal is to help our clients reach their goals, and surpass their expectations
In reviewing past testimonials the most frequent comments clients quote are:
Gina's approach is very straightforward; she is a woman of honor; she was there to represent me and she worked in my best interest; she went out of her way to offer advice and help even when it meant more work for herself, and she is available 24/7 for questions and concerns.
If you expect this degree of commitment and integrity from your real estate broker when buying or selling a home, then please give us a call.